about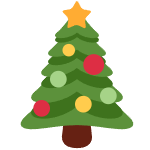 Enable JavaScript to see a dynamic countdown to Christmas here.
Hi, I'm Adrian. Welcome to my website! You can browse its code on GitHub, or check out my projects and miscellaneous tinkerings.
Oh, and be sure to visit my blog, where I write about whatever weird tech-related stuff I've been up to.
Remember Aaron Swartz. Democratize knowledge—stand behind Open Access!
profiles / contact
If you need to reach me securely, the signature of my PGP key is 30CAFC0DFD7CCAF2A9A2CDAF2C5DE528CF2D242B.
I also like to take pictures, which I occasionally upload to my Flickr as adrian.z.
other links
These guys also make some pretty cool stuff.
© 2022 Adrian Zhang • toggle party mode